A large population of termites can cause severe damage to your home and lead to health problems such as allergies and asthma.
Did you know that more than 600,000 American households are infested by termites every year? Shocking, right? A high population of termites can cause severe damage to your home and lead to health problems such as allergies and asthma. This makes it necessary to seek help from professional exterminators before the termite infestation becomes a menace.
---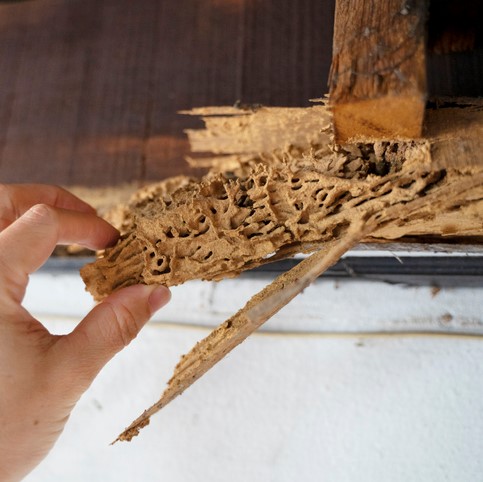 What Does a Termite Inspection Entail?
A termite inspection involves a thorough interior and exterior assessment of your property. The inspectors examine your window frames, doors, closets, and crawl places. For the exterior, the inspectors examine your home's foundation, pathways, wood, soils, and all the other areas that are the easiest ways termites can access your home.
How Do You Prepare for a Termite Inspection?
Once a termite inspection is scheduled, consider the following steps to ensure the process goes smoothly:
Trim any overgrown shrubberies near your house to make it easier for the inspectors to identify termite colonies.
Move items such as furniture that may block certain areas that need to be checked.
Clear all the storage spaces.
Remove all the boxes in the attic and the garage to allow easy accessibility.
Make sure all the access points are clutter-free to allow the inspectors to move quickly.
What Should You Expect During a Termite Inspection?
Depending on the size of the property, a termite inspection can take between one and two hours. Here are other things you should expect:
Pre-Inspection – Before the inspection starts, the inspectors will review the situation and give you a thorough description of how the inspection will be conducted. Therefore, it's vital for you as the homeowner to be present during the inspection process to give the inspectors access to potential termite hideout areas such as the garage and the basement. This will also allow the inspector to look at all the vulnerable areas around the property thoroughly.
During the Inspection – The inspectors will examine visible signs of termite infestation, including mud tubes on the exterior and wood structure damage. In addition, areas such as the bathroom are carefully inspected as plumbing offers accessible entry spots for the pests.
Post Inspection – After the inspection, the technician will discuss the findings with you. If they find evidence of termites' infestation, they will advise on the proper treatment and preventative measures to protect your home from future infestation.
Termite Inspections – St. Louis & New Jersey
If you are buying or selling a home, you will need a termite inspection. We have 2 Locations Serving New Jersey, Pennsylvania & St. Louis, MO. We protect home-sellers, homebuyers, and real estate professionals from termites being missed during a home purchase. Contact Gateway Home Inspection Services today!
---