We have two locations serving New Jersey, Pennsylvania, and St. Louis, MO. We can perform an inspection to determine any serious or underlying issues that you don't want as a surprise once you buy a home.
Nothing can ruin the excitement of buying a new home than discovering hidden issues that you missed. That's why it's important to hire a home inspector before you buy a house. There are many flaws an inspector can find in a house, but some are more common than others.
---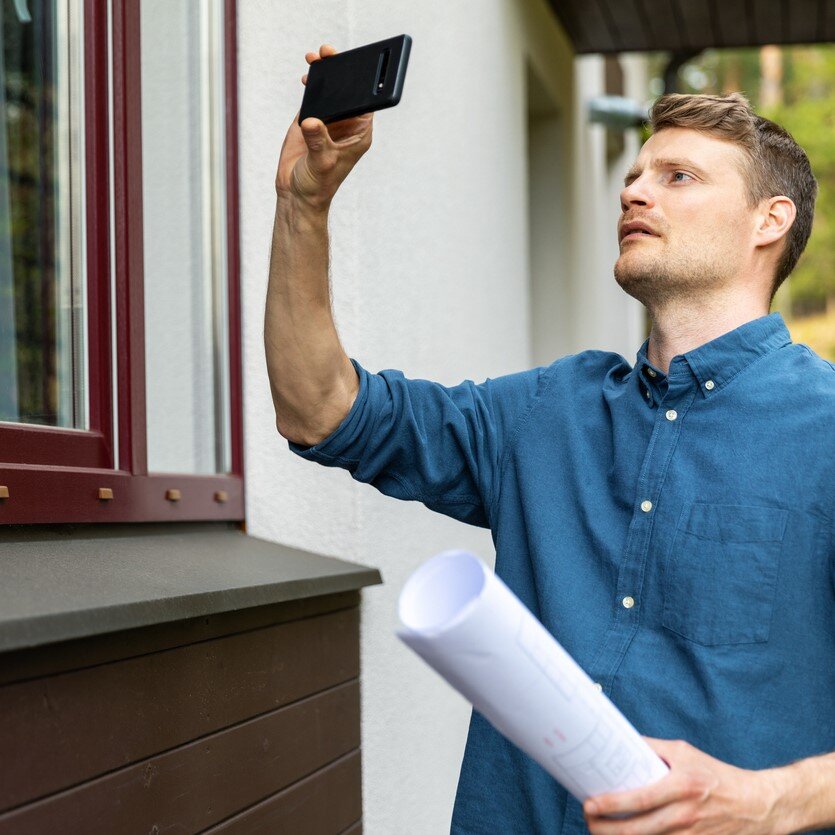 Here are the top six common issues that tend to pop up during a home inspection:
Roof Issues – The roof is one of the most expensive structures to repair in any home. And a prospective home could have hidden roof issues that cannot be identified with untrained eyes. A home inspector has the tools and skills that enable them to diagnose any issues that your roof may have and recommend appropriate solutions.
Faulty Electric Wiring – Old homes are likely to have worn-out wires and fuse boxes that need replacing. Moving into such a home can expose you and your family to electric shock, burns, and fires. It's, therefore, essential to hire an inspector to inspect your new home for poorly installed electric wires.
Damaged Plumbing Pipes – Leaking pipes are a menace! Leaking water can damage your walls and floors and even cause a mold infestation problem. A home inspection team can pinpoint both major and minor plumbing defects and advise you on the best repair to solve the problem.
Foundation Issues – Foundation is crucial in keeping a building's structure stable and in place. Therefore, it is always essential to have home inspectors inspect your prospective home for common foundation issues. Cracked tiles, broken windows, or doors that won't open can signify a severe foundation problem that should be fixed immediately.
Drainage Issues – Overlooking drainage flaws can pose a costly problem to your potential home. When left unattended, poor drainage can instigate insect infestation, rot, electrical and foundational issues. Call a home inspector once you observe soggy ground or leaks in the basement; these are usually signs of a potential drainage problem.
Heating and Cooling System – Most HVAC systems have a lifespan of ten to twenty years. After this period, a home's heating and cooling system will be compromised and can make a home uncomfortable to live in due to uneven or fluctuating temperatures. Therefore, always have a home inspector check your prospective home's heating and cooling system. Additionally, they can inspect the attic and crawlspace for dust and debris deposited by a faulty HVAC and advise you accordingly.
Tip: You can forgive minor problems because they are easy and inexpensive to fix. However, if an inspector identifies major flaws in the home, you should renegotiate the home price.
Call the Experts at Gateway Home Inspection Services
Are you planning to buy a home? Contact the experts at the Gateway Home Inspection Services to inspect your prospective home before closing the deal. Our home inspectors will thoroughly inspect your home and ensure it is worth every coin you pay. Call us today!
---