Sewer Inspection & Sewer Line Inspection
Gateway Home Inspection Services provides sewer inspections and plumbing inspections in St. Louis, MO.
A home buyer wouldn't think of buying a home without first getting a general inspection. A home inspection is essential for discovering existing and potential problems. However, most home inspectors fail to examine the sewer line, which can turn out to be a terrible and costly mistake.
---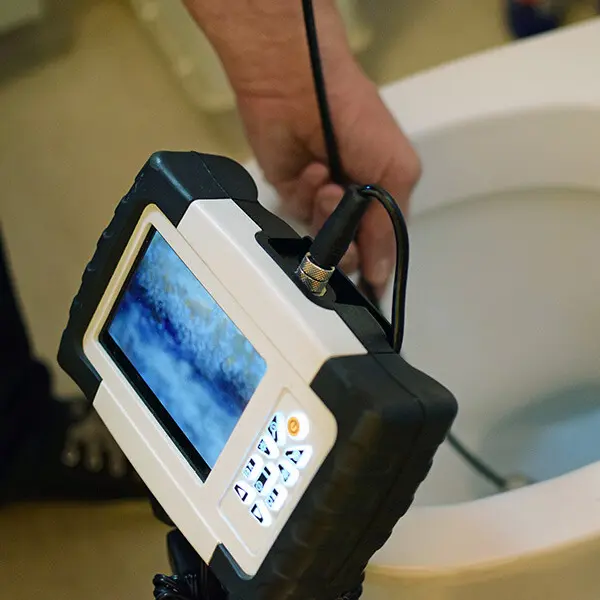 It is important to understand that sewer line inspections are inexpensive, but sewer repairs can be costly. Don't overlook this simple step. Gateway Home Inspection Services provides sewer inspections and plumbing inspections for our customers in St. Louis, MO. We have the specialized video equipment necessary to survey your sewer lines and interpret and understand the information.
Why Sewer Inspections are Important
If you are wondering whether or not you need a sewer inspection, the answer is yes. When scheduling inspections when buying a home, don't overlook the sewer. These inspections are cheap and can save you a tremendous amount of money in the long run.
Until you know what and where the issue is, there is no way of giving a quote. Sewer repairs can start at a few hundred dollars to snake out a blockage or cost tens of thousands of dollars to excavate the yard and replace pipes.
What Causes Sewer Blockages
It's not uncommon for sewer lines to go through their entire service life without having any issues at all. They don't handle a lot of pressure like water lines or storm drain systems do. But other factors can adversely affect sewer lines. The main causes include:
Roots – Roots are the biggest problem when it comes to blocked sewer lines. They create a perfect tree roots environment due to the constant water source in the pipes and the nutrients sewage gives. Roots can create a tremendous amount of invasive power. They will find the smallest crack and force their way through. Sewer lines can quickly become blocked because roots grow so quickly. During a video inspection, tree roots are easy to spot as the culprit.
Ground shifting – No matter how well the sewer lines were laid, the ground can shift over time, causing the lines to slope or detach. If pipes are blocked by the ground that has shifted, the repairs may require extensive repairs.
Settling – If sewer lines are placed in improperly compacted or supported trenches, they can sink or create low areas. When this occurs, stagnant areas are created, causing sludge to build up until a blockage forms. The fix for this problem is often expensive, as these areas must be excavated and repositioned correctly.
Poor installation – Sewer lines, like anything, are subject to human error. Poor design, the use of inferior piping materials, poorly fitted connections, and other reasons can all cause sewer lines to fail eventually.
A sewer line inspection can detect all of these issues. Video inspections are guaranteed to identify problems, sometimes before they turn into larger issues.
Contact Gateway Home Inspection Services
If you are a homeowner and suspect that there is an issue in your sewer lines or a home buyer getting ready to purchase a home, contact Gateway Home Inspection Services to inspect your sewer lines. We have the specialized equipment necessary to survey your sewer lines and the experience to interpret the information. Remember, an inspection is cheap, but sewer repairs can be expensive. Call us today to schedule an appointment.
---