HVAC Inspection & Furnace Inspection
Whether you are listing or buying a house, you want to be sure that the home's HVAC system is in good working order.
During an HVAC inspection, your certified technician will check that all the parts of your furnace and air conditioner are clean and in good repair.
---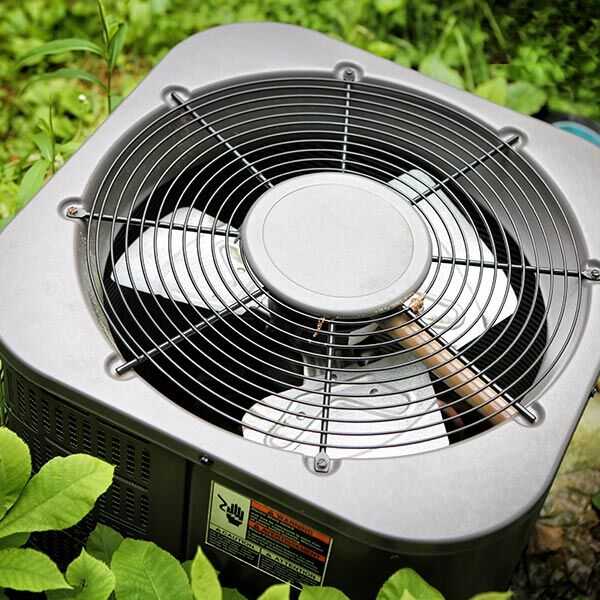 A home inspector will likely perform a basic analysis of the home's heating and air conditioning equipment. They will set the thermostat to cool and make sure cool air is coming out. They will do the same with the heater. While there is value in knowing whether the system will turn on, there is a lot those basic tests won't tell you.
When homeowners or buyers in St. Louis, MO, contact us requesting an HVAC inspection, we offer excellent HVAC inspection services. Call Gateway Home Inspection Services today to schedule your HVAC inspection.
The Importance of an HVAC Inspection
A meticulous HVAC inspection before the sale of a home will give you a detailed report on how the system is truly working. It often reveals potential issues before they become serious problems that affect your comfort and your wallet.
At Gateway Home Inspection Services, our inspections result in important information that helps buyers and sellers make informed decisions. Our HVAC inspections include:
Standard HVAC system inspection
Whole-home assessment
HVAC system design
What to Expect from a Standard HVAC Inspection
During an HVAC inspection, your certified technician will check that all the parts of your furnace and air conditioner are clean and in good repair. Their standard inspection of the air conditioning system includes:
Visual inspection of the condenser coil and blower wheel
Verify refrigerant pressures and temperature drop for proper cooling
Ensure that the AC capacitors, blower fan, and compressor motor are working correctly
Verify that the safety switch is installed in the drain pan
Inspect the filters and replace them with new ones if needed
The standard inspection for the home's heating system includes:
Verification that the heating cycle functions and test temperature rise
Visual inspection of accessible vent pipe at the furnace
Visual inspection of the burner flames
Carbon monoxide testing at the furnace
Verification that the capacitors are operational on heat pump systems
Inspection of the blower motor operation
Whole-Home Assessment
A whole-home assessment gives you the ability to optimize energy efficiency, indoor comfort, and safety. Homebuyers and sellers often request a more thorough assessment when they want to determine whether the home's attributes allow those living within the home to stay comfortable all year long.
Therefore, a whole-home assessment will include a standard inspection as well as several additional tests. These include:
Blower door test
Duck leakage test
Combustion safety test
Custom report based on the above tests
This type of HVAC inspection not only ensures that your HVAC equipment is working correctly, but it reveals whether or not your system is performing efficiently and at the highest level possible.
HVAC System Design Inspection
When you need the most optimal HVAC system, we can perform a system design inspection. This analysis includes the following:
Size of the Equipment – By performing a load calculation, we can determine the HVAC system that is right for the home.
Ductwork design – We determine what size the ducts and plenum boxes should deliver the right amount of air to all areas of the home. Also, how long or short the duct runs need to be.
Test the airflow – Each room in a home requires a certain amount of air to ensure comfort under all conditions. The airflow test determines how much air a room needs versus what it's currently receiving.
Schedule Your HVAC Inspection
Whether you are buying or selling a home, Gateway Home Inspection Services can provide you with an HVAC inspection that gives you the information you and your family need to make an informed decision about a home purchase or address any HVAC system concerns of your potential buyers.
---